The Mayor's Office
Deputy Mayor of Swale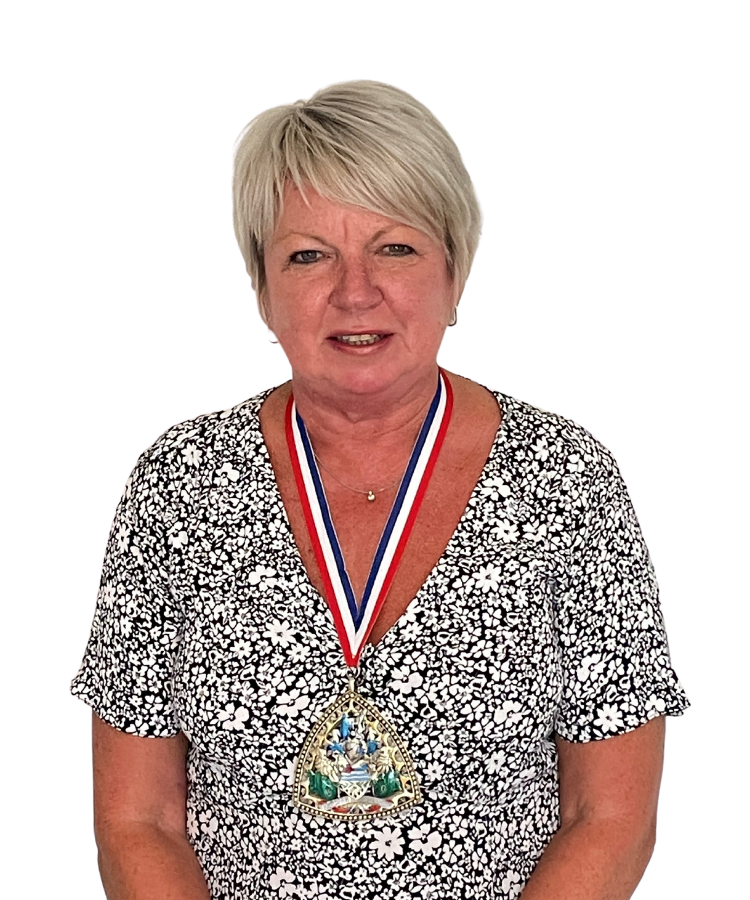 Deputy Mayor of Swale, Cllr Sarah Stephen.
I moved to Sittingbourne in 1984, living initially in Highsted Valley and currently in Tunstall. I worked as a midwife at Maidstone Hospital, then as a Community Midwife in Sittingbourne and Sheppey from 1988 to 1997, before getting a Masters Degree in Clinical Ultrasound which took me up to London, and setting up one of the first Early Pregnancy Units in the UK at UCLH, specialising in caring for women suffering miscarriages and ectopic pregnancies.
In 2010 Paul and I qualified as yoga teachers after a 5 year Diploma training with the BWY, teaching classes at The Swallows Leisure Centre and privately locally, as well as internationally teaching Yoga as a tool for peace in Palestine and Israel, a project very close to my heart.
I was elected for Woodstock Ward in 2019 and have been privileged to have taken a very active role within the Coalition as Deputy Cabinet Member for Economy and Property, as well as being Mayoress supporting Paul for the last two challenging years during the the pandemic and the gradual return to the new normal, where our role has been so important especially with community engagement. I am very much looking forward to continuing this work as Deputy Mayor.
Sarah was elected to Swale Borough Council on 8 May, 2019. She served as the Mayoress of Swale from 2020 to 2022.